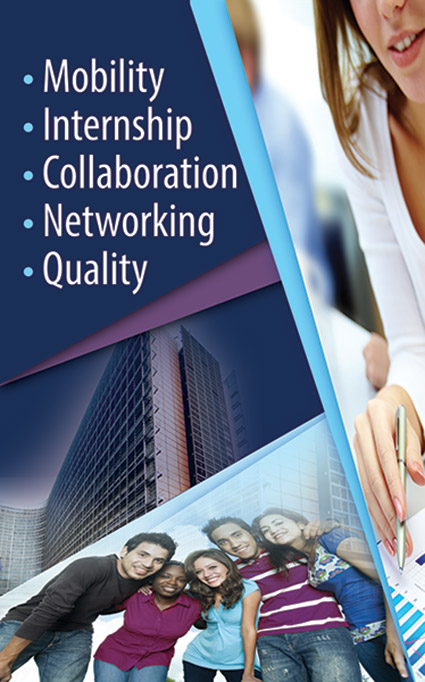 BELERASM is a NGO that frame mobility projects within the exchange program Erasmus +, which fosters cooperation on education and training between EU and non-EU countries.
From our location in the European
From our location in the European capital, the NATO Headquarters and many international companies, we see international mobility as a great tool for personal development and acquiring new professional competences.
Brussels with its multiculturality is the ideal place to allow young learners to develop a professional experience through an internship in a company
In the education domain​...
Our experience in the education domain allows us to assess the needs of trainers and teachers when it comes to sharing best practices, pedagogical innovation and reaching our to the private sector.
We are therefore very familiar with the expectations as a sending organization, but also our duties as an intermediary and host organization.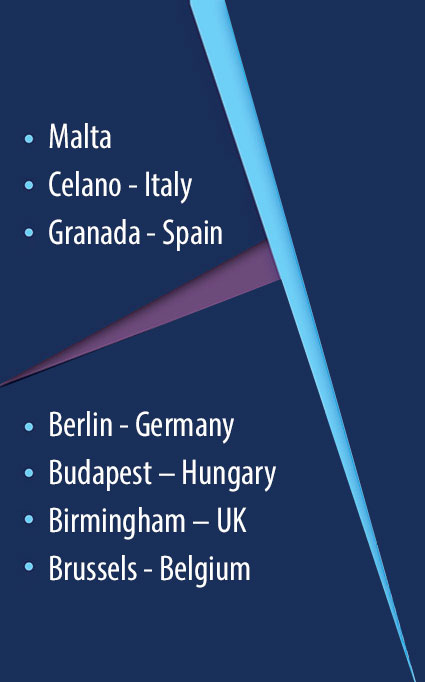 ErasmusNet is a network of organizations specializing in the coordination of European projects, linked in particular to the Erasmus + program 2014/2020.
The entities that make up the Network come from several EU countries which, over the years, have developed specific "know-how" in the field of vocational training and guidance, particularly in the management of all activities related to international mobility, the exchange of experiences and good practices for students, new graduates, workers, teachers, trainers, etc.
The Network is open to any organization, school, institution, NGO, etc. wishing to specialize in the management of Erasmus + projects, increase their skills in project management and / or provide highly professional services to all organizations interested in promoting mobility projects in their country.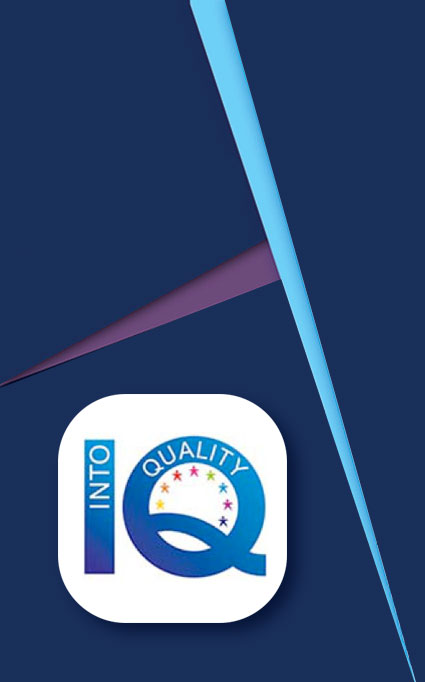 The commitment of Quality insurance
Membre de "European Association of Quality Organizations in Mobility" (abbreviation EAQOM)

The European Association of Quality Intermediary Organizations in Mobility is a not-for-profit standards setting association open to organizations engaged in mobilities and stakeholders interested in developing and extending quality standards for mobilities. It has been established to define and promote responsible organizational, logistical and evaluation practices in the planning, execution and follow-up of European mobilities in view of allowing mobile Europeans to benefit from international and intercultural exchanges, experiences, training and learning.

IQ : Into Quality Into Quality develops a quality assurance system (QAS) for intermediary organizations involved in mobility projects in VET.
supervising and following of your administrative documents (learning agreement, Europass mobility, Quality commitment…)

Search for top-level housing
Research and management of internships
Tutoring, internship
welcome meeting and orientation
First cognitive meeting with the supervisor at work
Intermediary and final evaluation
Belerasm official Certificate of Attendance & EU official documents (europass,…)
Feedback meeting
Vous pouvez nous contacter via le formulaire de contact ci contre, mais n'hésitez pas à prendre contact via:
Abbas Armut:
M: 0475/ 24 69 66
TEL: 02/ 644 32 24
Copyright jean-françois Hocq / Dakodak / 2019